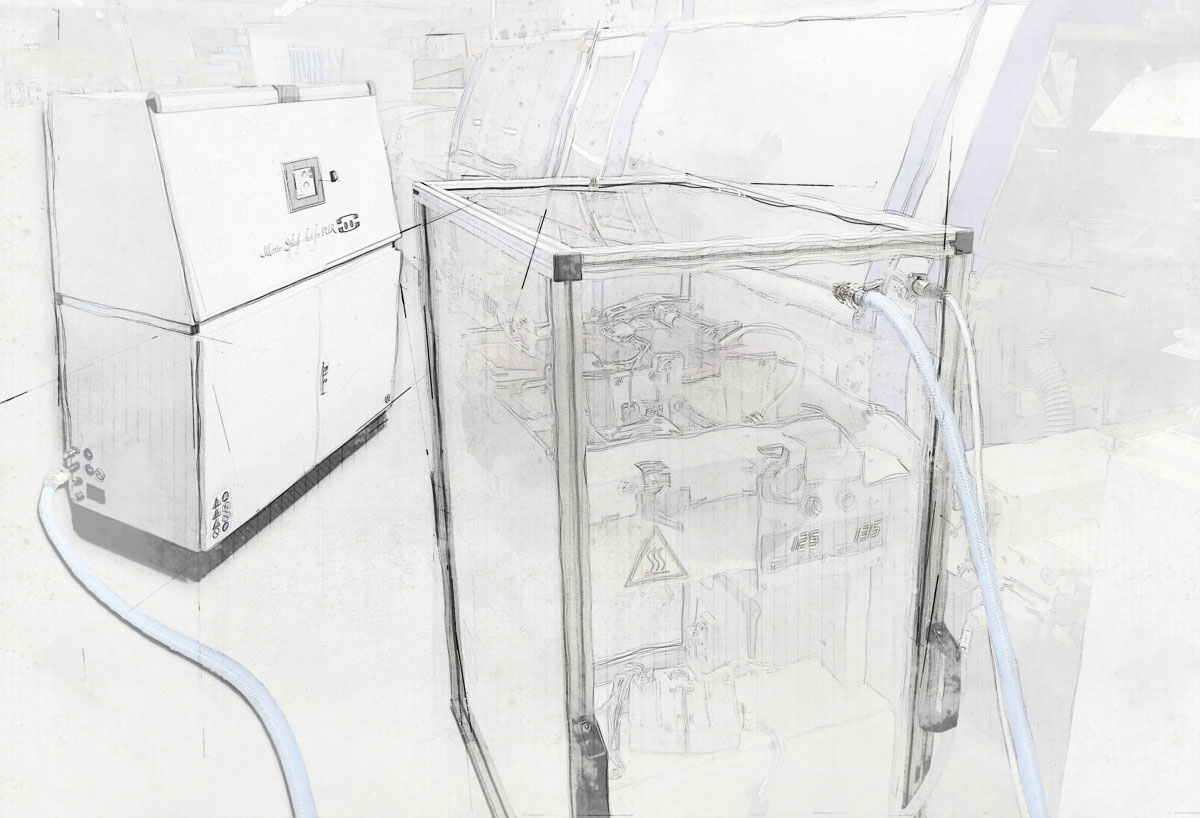 PUR preservation – pure joy for bookbinders
Applying PUR adhesives with rolls makes it necessary for bookbinders to dissemble and clean the entire glue application system upon end of production. A time-consuming procedure. Next day production requires the system to be assembled again and filled up with PUR adhesive.
Using my invention is as simple as that:
Simply pull out the glue-trolley from the perfect binder – no dissembling necessary – leaving the PUR adhesive in the glue-trolley, cover it with the hood, switch off heating of the glue-trolley, switch on the PUR preservation system. The extremely dry air under the hood prevents the PUR adhesive from reacting. So far, the longest preservation time was more than 72 hours. Prior to production reheat PUR adhesive under the hood, lift cover upon production start, insert glue-trolley in the perfect binder and production can start immediately.
learn more
We make it easy for you to use adhesives – cleaning supplies, releasing agents, adhesives – simply Best-for-PUR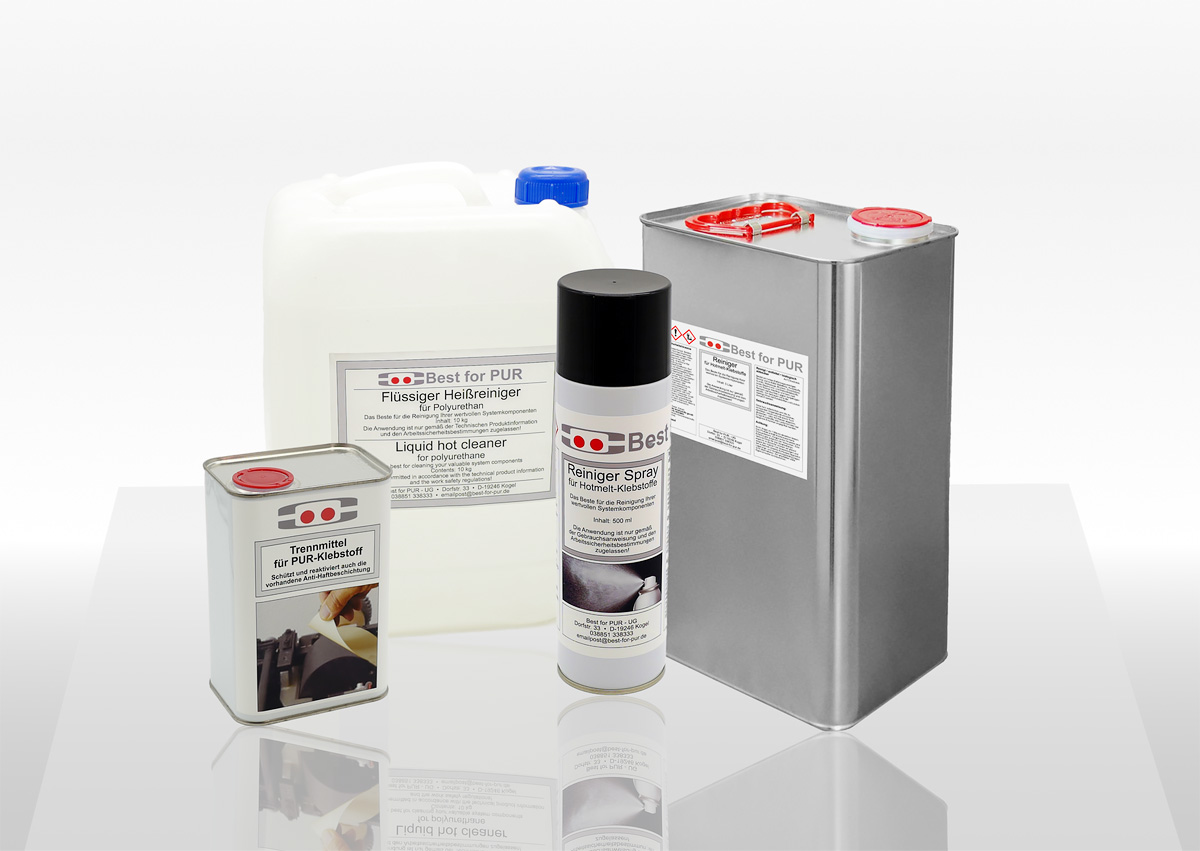 With our products we offer you an overall concept, you are not alone with your problems. From our own experience we know how much pressure bookbinders are exposed to nowadays.
Find out for yourself!
Sunny greetings